Word of art director of
66th Martovski festival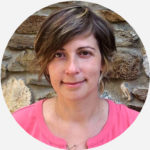 I've always been fascinated by diary entries and the way they manage to capture a moment in time, rescue that moment as well as everything tied to it from oblivion and evoke memories, just like time machine. The Martovski Festival is a fascinating diary, spanning almost entire human life, a view into history of cinema and into this part of the world. I'm trying to get a grasp on this sculpture in time, 66 year-long persistent, tireless existence – and one common thread, the core idea that kept on living through Festival's many editions, films, words and thoughts, private sketches and notes, feelings and memories, creative force… I cannot see clearly through this vortex of impressions, therefore I return to the obvious. The main feature of the Festival is its durability (forcing it to suffer in many occasions) and the last week of March! This period almost coincides with the Octave of Easter, the Great Lent carnival, ancient Slav feast marking the beginning of spring! In Southern parts of Kosovo and Metohija, this custom is called Pročka, and it manifests itself in an exciting and colourful way. Great balls of fire chase the evil spirits away, a crowd of people, celebration and a cathartic farewell. I see the Martovski Festival as something similar, a place where the large film community gets together, a place of excitement, rapture and great films of fire!
All over the globe, film festivals are turning into a competitive race, the most prestigious ones receive thousands of entries, the entry fees go sky-high, the selection process is harsh and only the films that reach to the top get their chance to reach wider audiences. In such a world, the producers and filmmakers often tailor their projects in advance to suit such program preferences and grab instant attention. The good and the bad sides of this are for debate, but what really matters is that some festivals have a different approach. True, the Martovski Festival does have a competition programs, but I look at it as a place where films get together, rather than compete for a prize! The Martovski Festival is proud to present the best animated, short, experimental, documentary films, as well as television forms and video works without strict opening date's requirements.
Going through the Festival's anniversary 50th edition catalogue, (with impressive 180 pages) I ran into a segment called "entries that didn't make it onto the Festival", as a contribution to this special film chronicles. Leaning against the previous works, but also anticipating the future ones, we begin to see the shared vision with its new segments and documents in time. The same anniversary catalogue features a text by Nikola Lorencin, then the Festival Board Director, about Dušan Makavejev, that year's lifetime achievement award winner. Having in mind that Jatagan Mala, the first film Makavejev ever made, has been lost, he wonders, 'Does this mean that the Beginning itself is lost?' and continues, 'This is the time when we have to ask ourselves one question: when did Mak start making films, when was his – "beginning"? If there is no beginning, since Jatagan Mala is lost, this makes us think that, just like Film itself, Mak has been making films – ALWAYS.' Lorencin goes on with his personal poetic view on ALWAYS: 'This film isn't gone forever. It just made a transition into another natural form – MEMORIES. And isn't it true that memory is the final, immortal stage of Film? Dematerialized, in a more fluid, divine state than the bodiless state of the Film Projection? The film  kept and again projected in my head becomes a part of me, of my memories and my life and even more: it turns into what I want it to be.'
On the practical side, my efforts so far regarding the 66th edition of the Martovski festival were focused on giving equal treatment to all festival categories, programs for young filmmakers as well as professionals, having in mind that the event should expand towards theoretical thoughts and debates, practical workshops and mentor programs, as well as panel discussions with a clear focus on current issues. We will take a look on the last year's events, such as cooperation of RTS and Film Center Serbia resulting in a time slot for documentaries on the national broadcaster, we will welcome interesting guests from the region and Europe – past and future Festival winners, we will snatch from oblivion great works of Serbian cinema and present them in new glory, as well as be up-to-date with the latest technological trends and creative cinema practice.
Finally, I see the Martovski Festival as a place of metaphysical display of authentic creative power, as multiple Festival winner Lordan Zafranović put it: 'Completed film affects the viewer with the force that corresponds to the amount of inner energy that the filmmaker managed to embed into the print, project the shots as his own personal power…'
Sonja Đekić